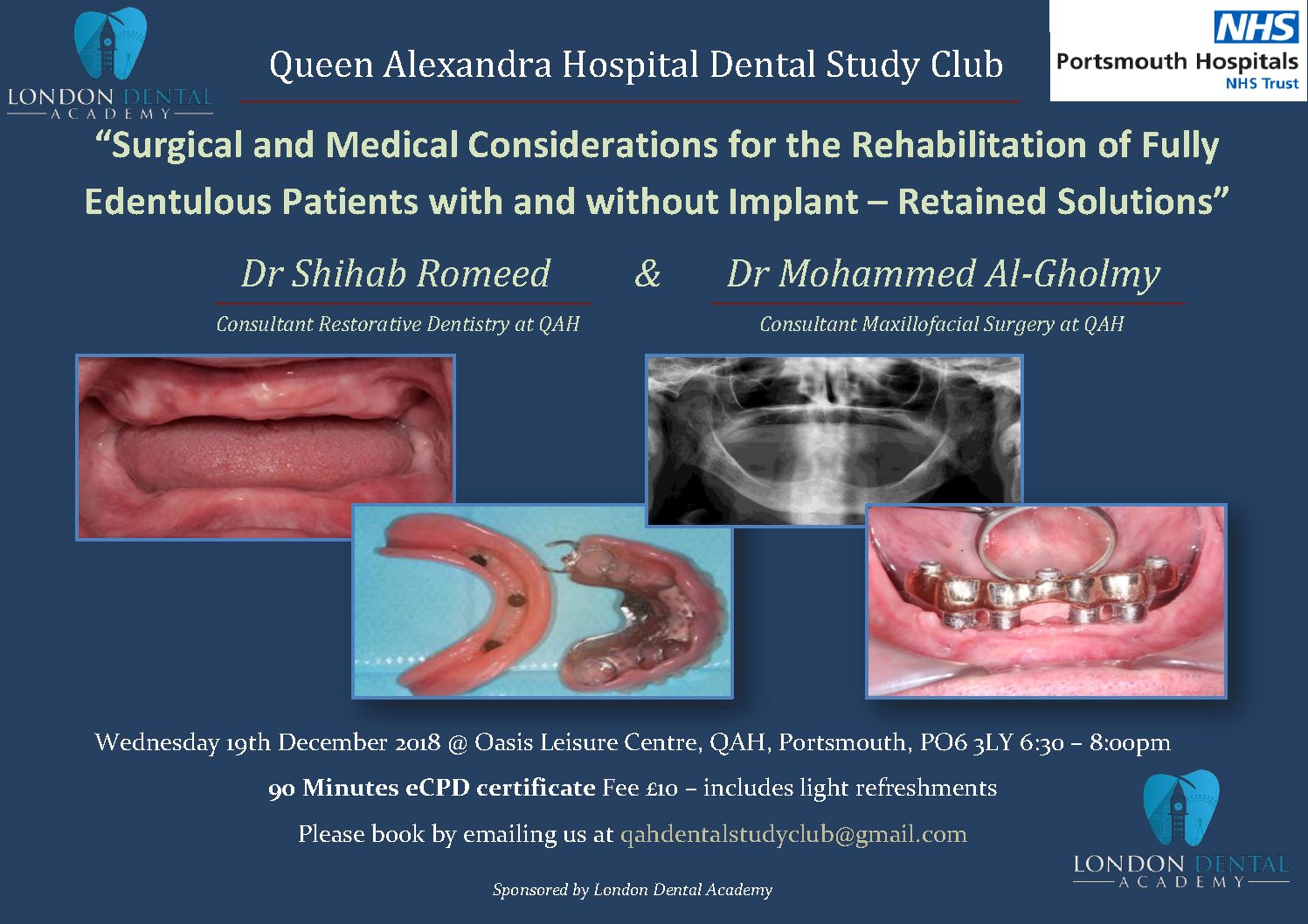 After the success of the Queen Alexandra Hospital Dental Study Club's first meeting, with a total of 45 dentists in attendance, they are pleased to invite you and your practice to their
next meeting.
The QAH Dental Study Club has been set up by Consultant Restorative
Dentist Dr Shihab Romeed with the aim of providing dentists in
Hampshire & IOW region with opportunities to develop their skills
whilst also gaining verifiable eCPD.
This latest lecture will cover the topic of "Surgical and Medical
Considerations for the Rehabilitation of Fully Edentulous Patients
with and without Implant – Retained Solutions" and will feature Dr
Mohammed Al-Gholmy (Consultant Maxillofacial Surgeon) as a guest
speaker.
This will take place on Wednesday the 19th November 2018 at 6:30pm in
the Oasis Leisure Centre – PO6 3LY.  All participants will be sent a
certificate worth 90 minutes of eCPD upon completion.
There will be a £10 fee which will cover the cost of the venue and
some light refreshments. They ask if you could transfer this prior to
the lecture to;
Sort code: 20-42-76
Account Number: 23264505
There are a limited number of seats and places will be determined on a
first come, first served basis and many spaces have already been
taken. To avoid disappointment, please reserve your space by
contacting: qahdentalstudyclub@gmail.com
Please see below the location map: